Golden Bourbon Sweet Potato Casserole with Sweet 'n' Savory Bacon Pecans
Spice up your Festivities with our Bourbon Sweet Potato Casserole with Sweet 'n' Savory Bacon Pecans Recipe. These sweet potatoes are packed with superfoods, buttery, hinted with cinnamon, and lightly sweetened. The pecan topping is just a touch spicy, perfectly sweet, herby, and a little salty too. Make these ahead of time for an easy superfood packed holiday side that everyone will love.
What will you need?
Sweet Potatoes
Sweet 'n' Savory Bacon Pecans
4

 

slices

 

thick-cut bacon,

 

chopped

3/4

 

cup

 

brown sugar

1/3

 

cup

 

all-purpose flour

1 1/2

 

cups

 

raw pecans

 

roughly chopped

6

 

tablespoons

 

salted butter

 

melted

1/2-1

 

teaspoon

 

cayenne pepper

 

using more or less to taste

2

 

tablespoons

 

fresh chopped sage

1-2

 

teaspoons

 

fresh chopped rosemary

 

(optional)
Step 1:
Preheat your oven to 400 degrees F. Poke a few holes in the sweet potatoes and bake for 1 hour or until soft and tender. When the sweet potatoes are cooked, slice them in half and allow to cool.
Step 2:
Meanwhile, make the bacon pecans. In a large skillet over medium heat, cook the bacon until crisp. Remove the bacon from the pan and drain onto a paper towel. In a medium bowl, combine the brown sugar, flour, pecans, butter, cayenne, sage, and rosemary (if using). Stir in the bacon.
Step 3:
Reduce the oven temperature to 350 degrees F. Peel the skins away from the flesh of the sweet potato. Add the sweet potatoes to a mixing bowl. Mash well. Mix in the brown sugar, vanilla, cinnamon, milk, butter, eggs, and bourbon until combined. Season with salt.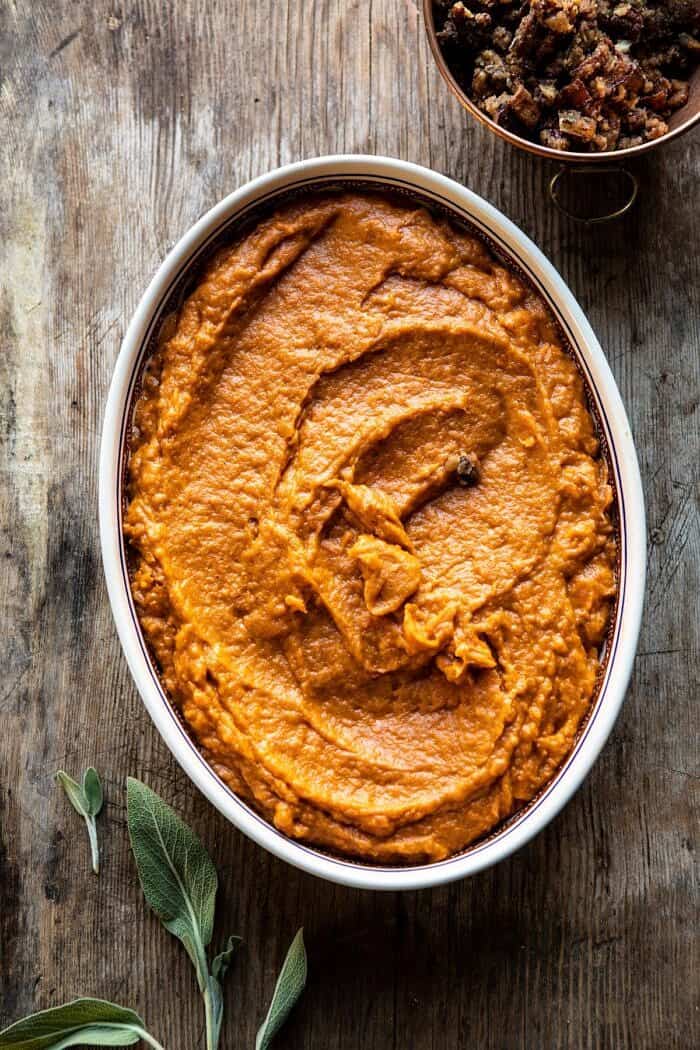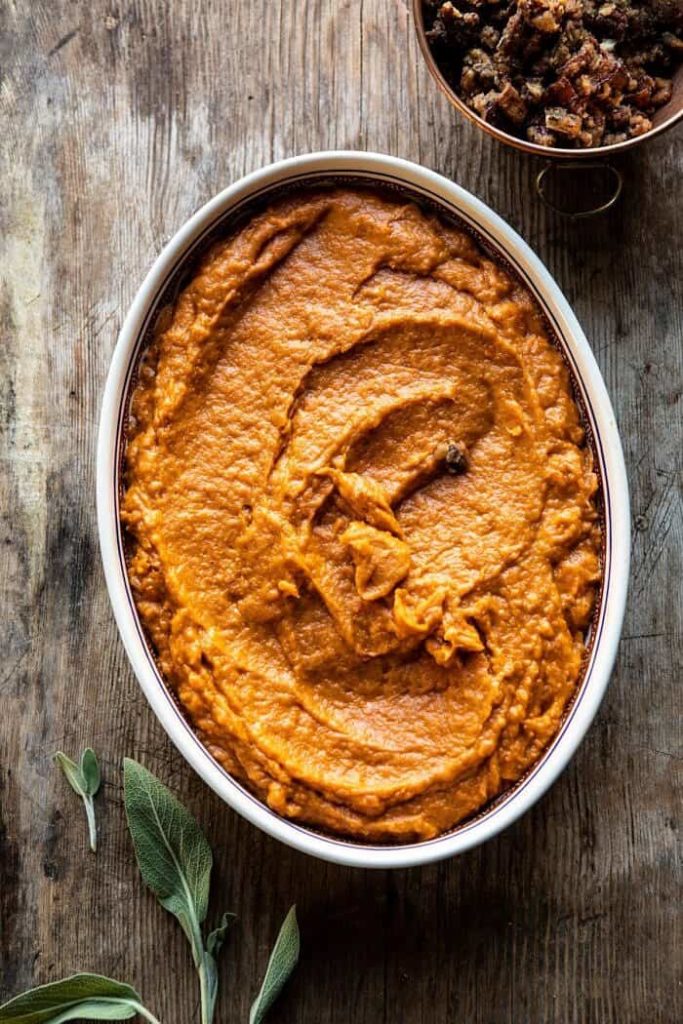 Construction Instructions
Step 4:
Spoon the sweet potato mixture into a 9×13 inch baking dish. Sprinkle the pecans evenly over top.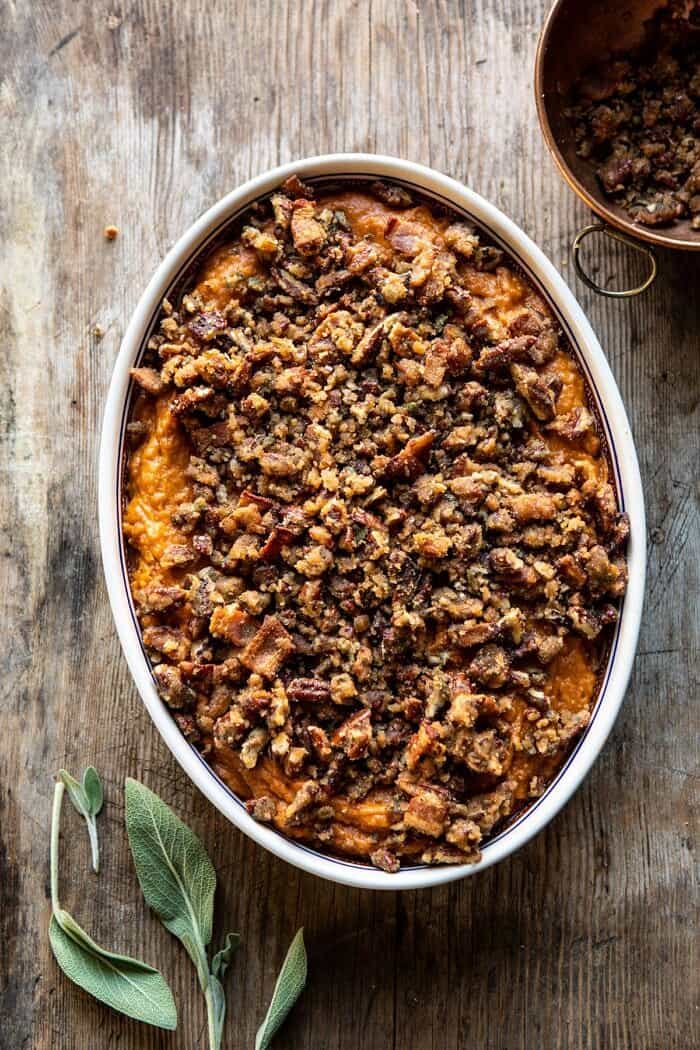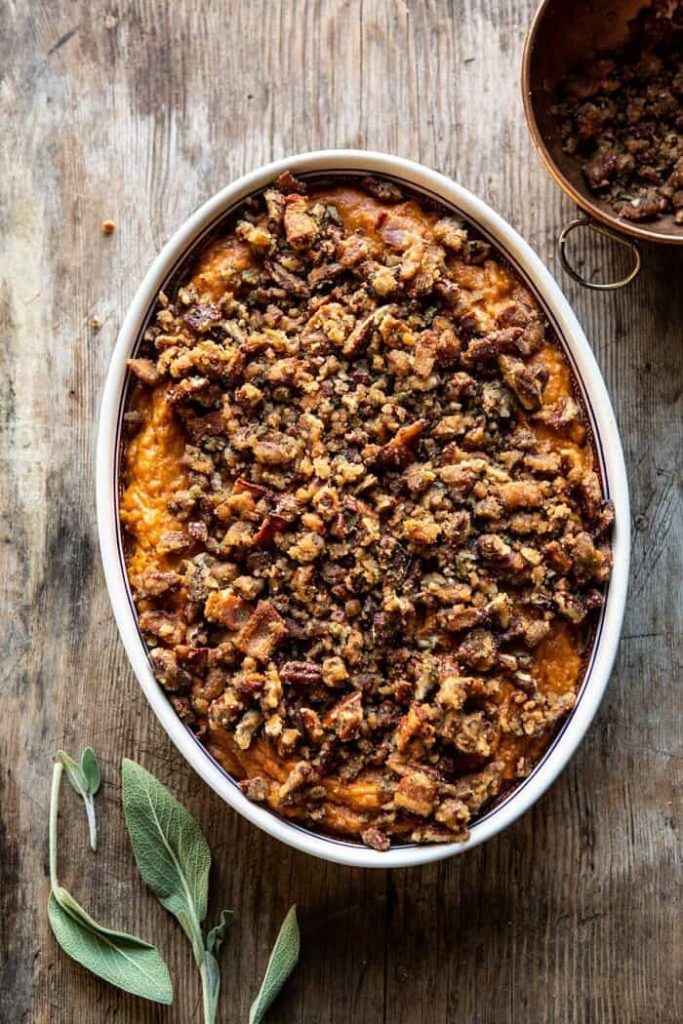 Crispy Air Fried Perfection
Step 5:
Transfer to the oven and bake for 35-40 minutes, until the pecans are golden. Serve warm topped with flaky sea salt.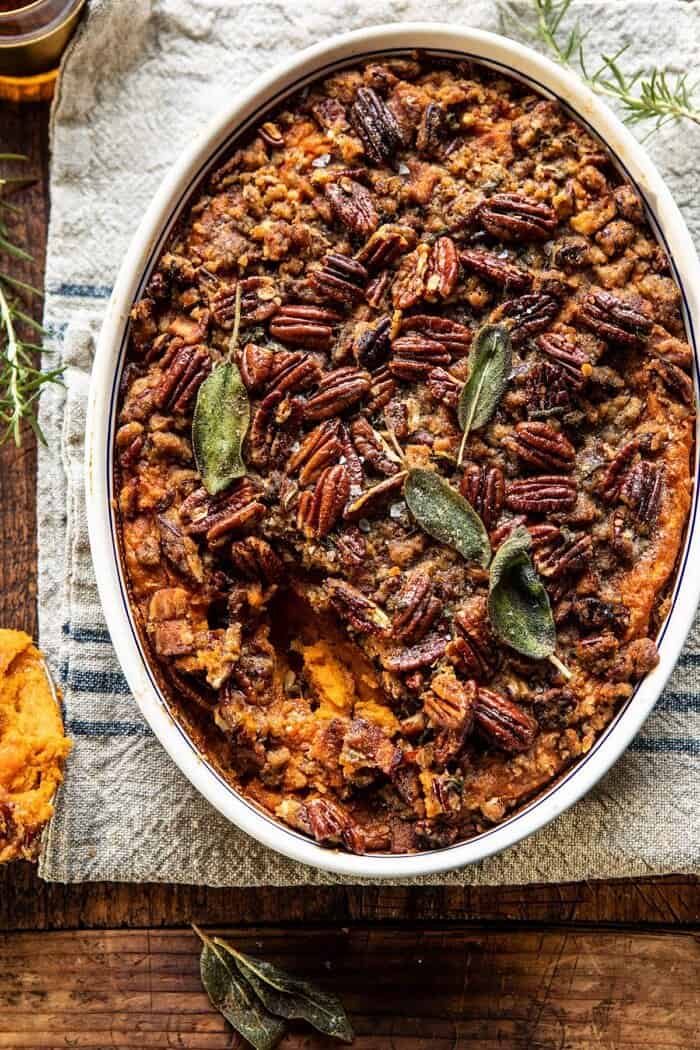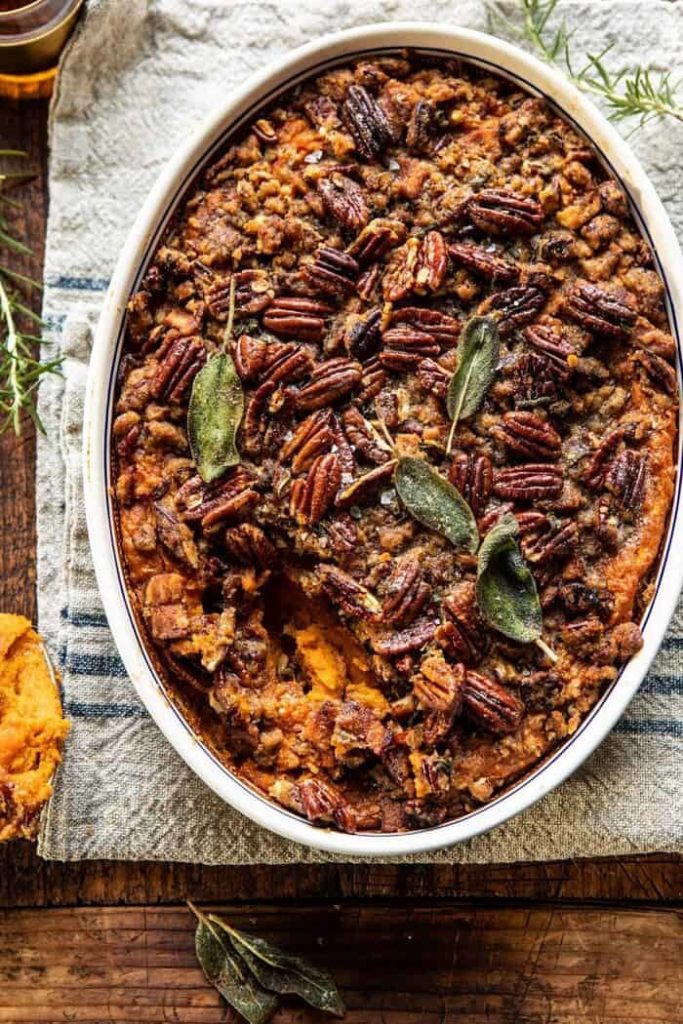 The scope of benefits we can derive from a regular intake of turmeric is largely dependent on the quality of the product itself.
We've sourced all of our turmeric from Grenera Organics, where the plant is grown and harvested under ideal conditions, within their 300 acres of farmland.
Not only does this ensure that our products feature turmeric that has been planted, cultivated and harvested according to organic practices, but it also means that the beneficial aspects of the rhizomes are all the more potent. More specifically, Grenera Organics' turmeric powder comprises between 4-7% curcumin – a high concentration for the turmeric rhizome, which often comprises around 3% curcumin.
We've developed a guide on the many uses and benefits of Turmeric to further explain why we use the best Turmeric in our natural remedies like our Golden Milk Latte and Turmeric Relief Cream
Read more