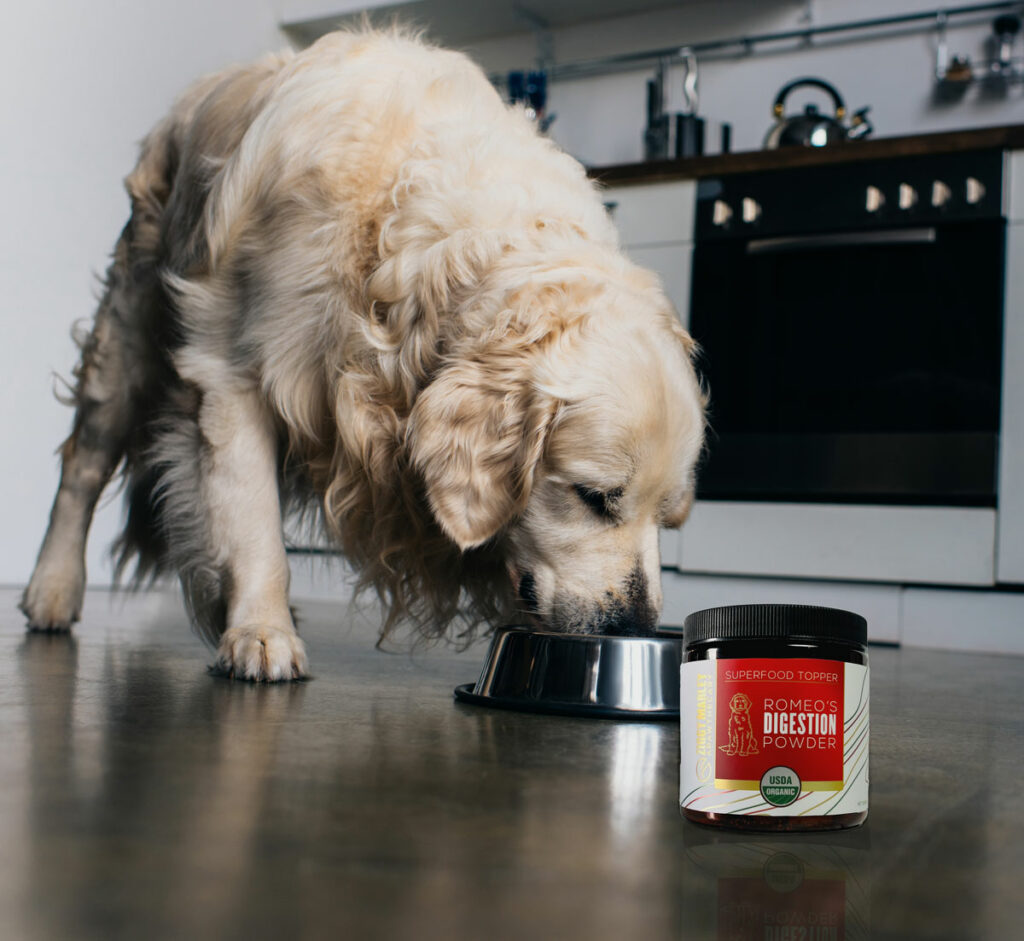 Romeo's Digestion Powder
A Superfood powdered mix of probiotics and organic prebiotics that help promote good gut bacteria.
Remedy Highlights
Premeasured scoop for easy delivery
Available with and without CBD
Bone Broth Flavor delicious enough for even the pickiest eaters
Can be rehydrated with warm water for a delicious and satisfying broth
Creates a thriving environment for healthy flora
Can help with restoring gut health after antibiotic use
Improve intestinal and immune systems
Use as an aid in the introduction of new food
Use to help larger stomach ailments like leaky gut and IBD
Addresses acute and chronic diarrhea, & regular bowel movements
Shelf-stable for up to 2 years
SCROLL TO LOOK INSIDE THE BOTTLE
Ingredient/ farm highlight
We extract exclusively from the mushroom's fruiting body to increase the concentrations of the beneficial compounds found in the mushrooms.
Mushroom Reported Pet Benefits
Supports immune system function

Helps to maintain a normal inflammatory response

Provides antioxidant protection

Helps support liver & kidney function

Helps support blood sugar & blood pressure within normal ranges

Helps maintain normal histamine levels & supports seasonal skin allergies
Love for one another, all creatures.
Harness the power of agriculture and science to help you & your pet lead a happier, healthier life.