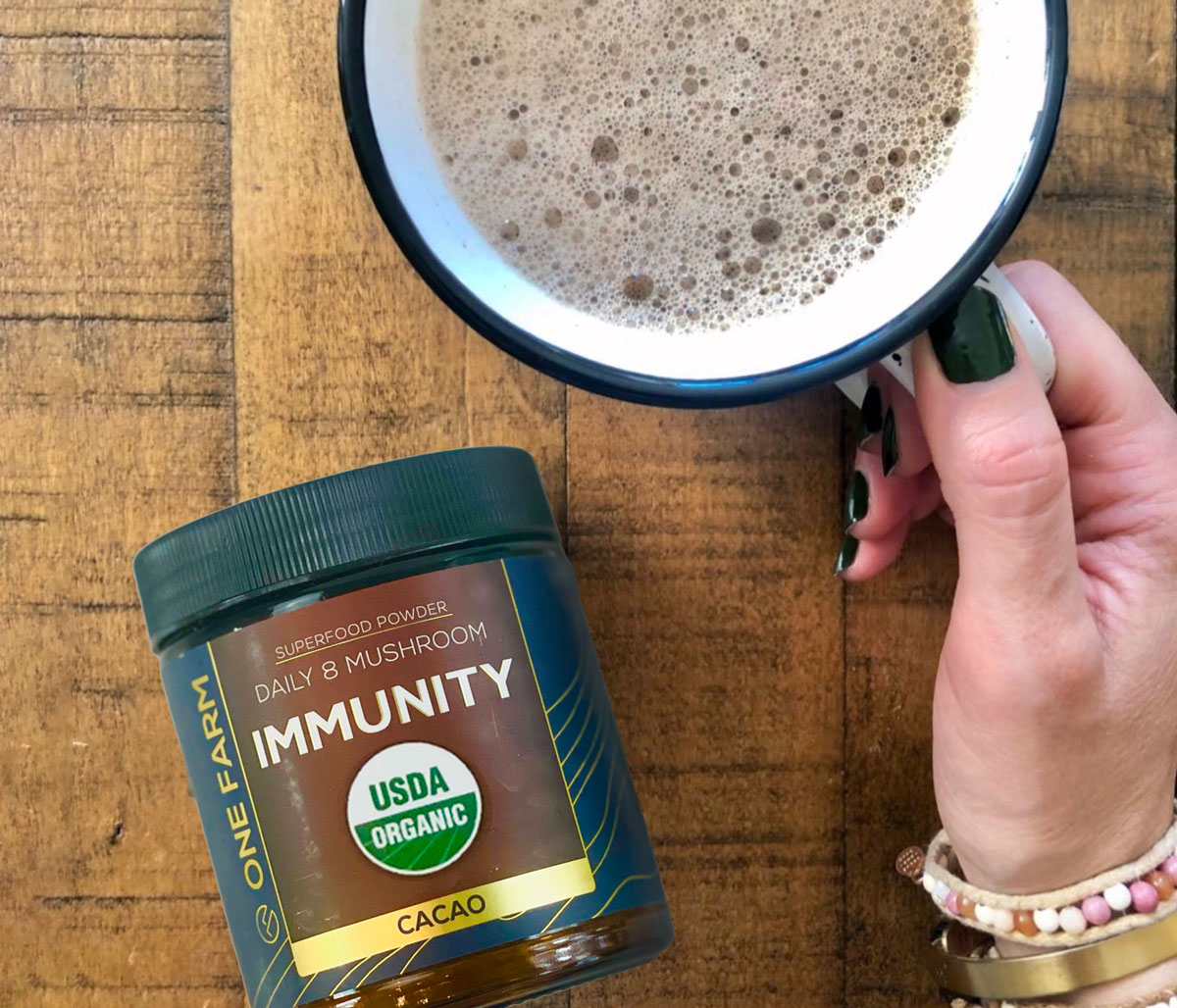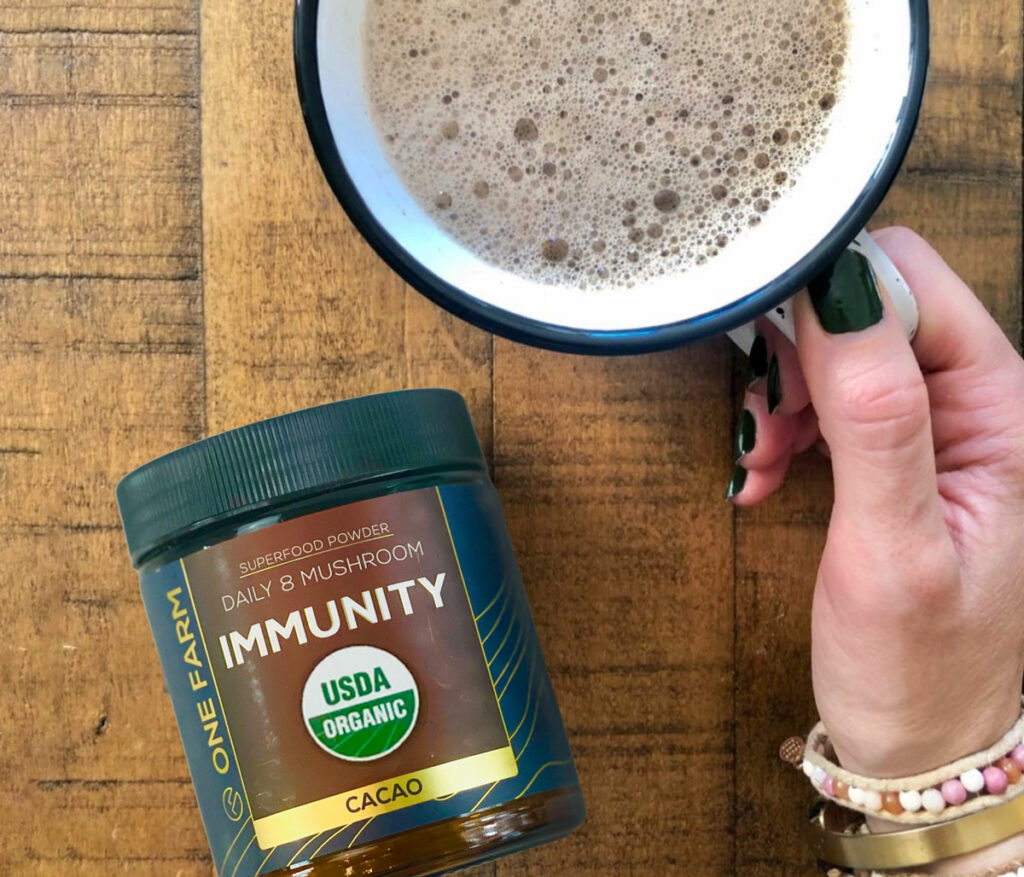 Mix. Sip. Protect.
Our USDA Organic Daily 8 Mushroom Immunity Boost is 45 servings of the best tasting mushroom supplement available. This blend of 8 immune-boosting mushrooms, and ginger will support and fortify your immune system while balancing your overall health & wellbeing.
We have added single-origin organic Rizek Cacao to make this blend a delicious choice for your immune support year-round.
One of the greatest known superpowers of all medicinal mushrooms is their ability to help regulate the immune system. Mushrooms contain powerful polysaccharides called beta-glucans which have immune-balancing effects, anti-oxidants, and anti-inflammatories which fight free radicals in the body.
 PURPOSE:
Immune Support | Vitamins & Minerals | Anti-Inflammatory
 PURPOSE:
Anti-Oxidants | Vitamins & Minerals | Immune Support
Mushroom Extract
We extract exclusively from the mushroom's fruiting body to increase the concentrations of the beneficial compounds found in the fungi.
Rizek Kahkow
Our cacao is sourced from Rizek Cacao, a 5th generation Cacao farm that has been organically growing, harvesting, and processing in the Dominican Republic since 1905.
Harness the power of organic agriculture and science to help you lead a happier, healthier life.