We use the same great USDA Organic ingredients for our CBD oil for Pets as we do in our people products.
DID YOU KNOW
Not all CBD for Pets are equal.
One Farm by WAAYB uses the same USDA Organic ingredients for our CBD products for dogs as we do for people.
No artificial colors, No flavors and importantly No artificial sweeteners, so you can rest assured that your pet will have everything they need and nothing but the B.E.S.T. remedies straight from nature.
We have three different ways to help your furbaby either with an USDA Organic CBD oil, Transdermal CBD cream, or our USDA Organic Water Soluble CBD.
USDA Organic CBD Oil for pets
One Farm by WAAYB organic CBD Oil for Dogs is available in four strengths for every size pet, big & small. Choose between  3.3mg/mL, 10mg/mL, 20mg/mL, and 30mg/mL, available in 30ml & 60ml. CBD Oil is best absorbed by giving it to your dog using the dropper into their cheek/jowl.
USDA Organic
Water Soluble CBD
One Farm by WAAYB USDA Organic Water Soluble Pet CBD  is a great option for your pet if they would prefer to not have the oil given to them in their cheek or jowl.  Our three ingredient water soluble cbd for dogs is meant to be added to food or water and is more effective with increased bioavailability.
Transdermal CBD for Pets
The Best Organic CBD Oil on the market in a transdermal lotion cbd for dogs.  With WAAYB Organics Transdermal CBD Lotion you are able to ensure that your fur baby is getting the proper amount of hemp extract by using pharmacy grade transdermal lotion to deliver our organic cbd.  Just rub WAAYB Organics Transdermal CBD cream for dogs inside of their ear or anywhere not covered by fur to get better absorption and targeted relief.
Organic CBD for Dogs Dosing Chart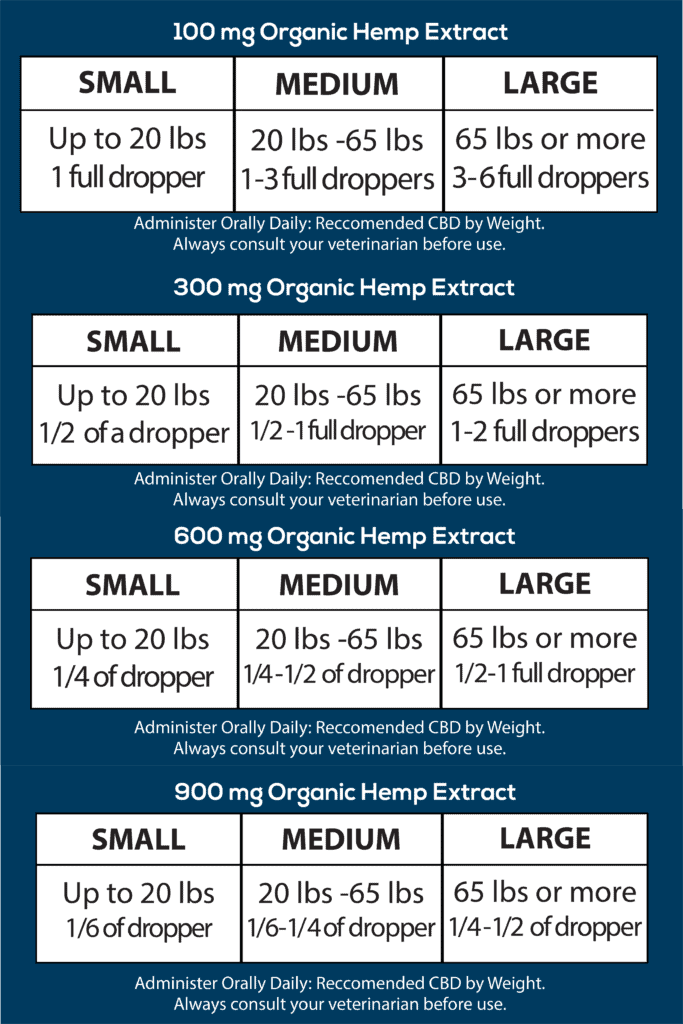 Common Questions about purchasing:
One Farm BY WAAYB Organic CBD for DOGS.